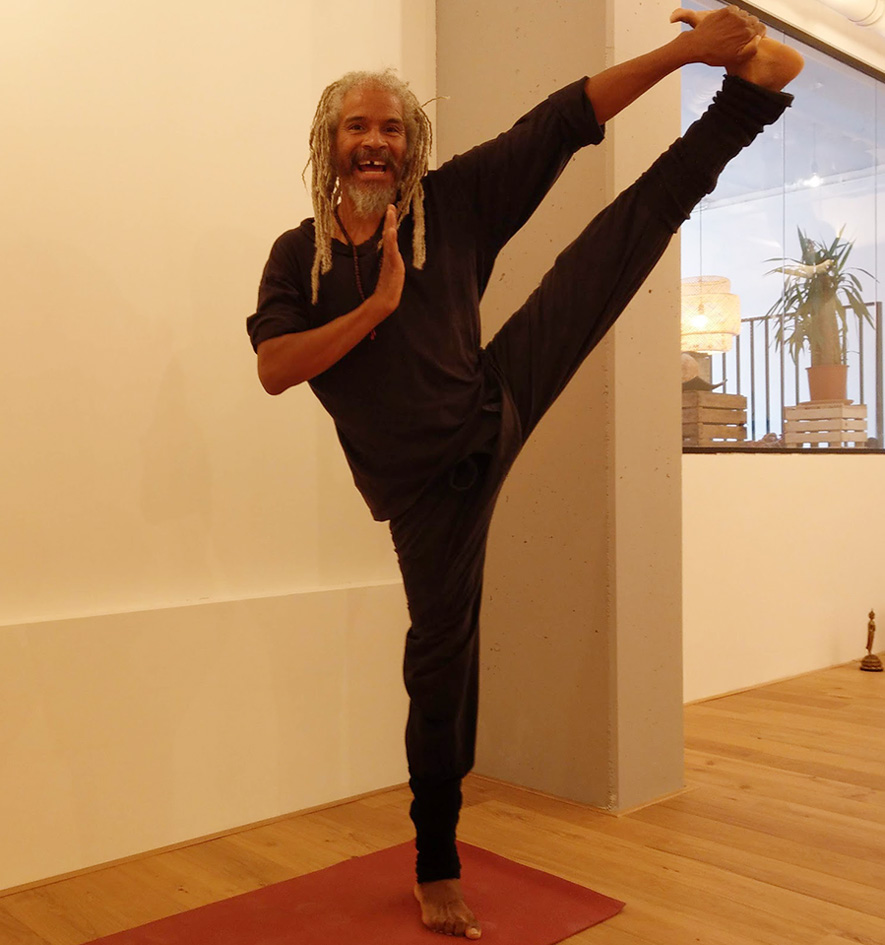 Gregory Forster
Gregory Forster, a devoted father of 5, has practiced various sports since his early youth, such as athletics and various forms of Martial arts. He has more than 25 years of teaching experience as a math teacher and 20 years as a Martial Arts instructor. He discovered the power of yoga 11 years ago and became a certified yoga teacher in India. In Amsterdam he teaches in various yoga studios and started his own Uprising Yoga movement 7 years ago. Gregory, is the founder and co-owner of Uprising yoga and lifestyle studio; he combines his healthy (Ital) lifestyle with yoga. The term Ital is an abbreviation of the word vital. Ital stands for the care of a healthy body and a vital mind. Together with his team he has created a unique place for body, mind and health.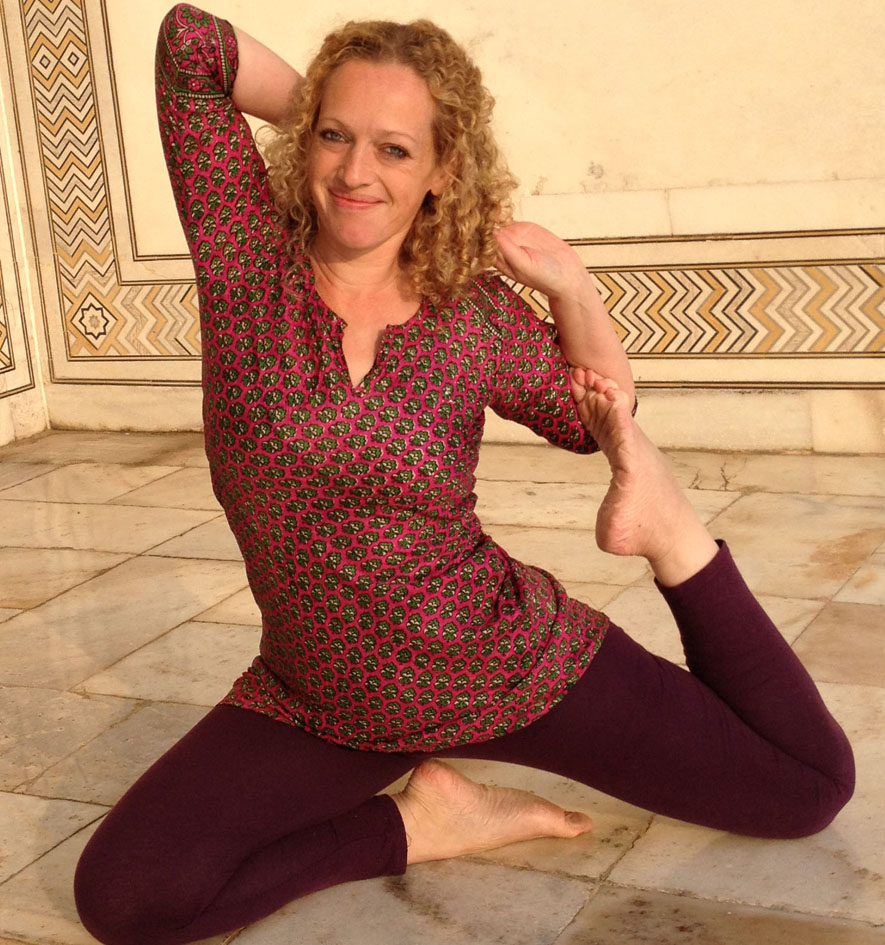 Saskia Grootegoed
Saskia Grootegoed Saskia teaches Classical Hatha Yoga, Indian style.
She is one of the regular writers of the Dutch magazine Yoga Magazine and specializes in Hatha yoga and yoga for back complaints.
She likes to share the knowledge about yoga she gained during her travels to India during the past twenty years.
The lessons are all-level.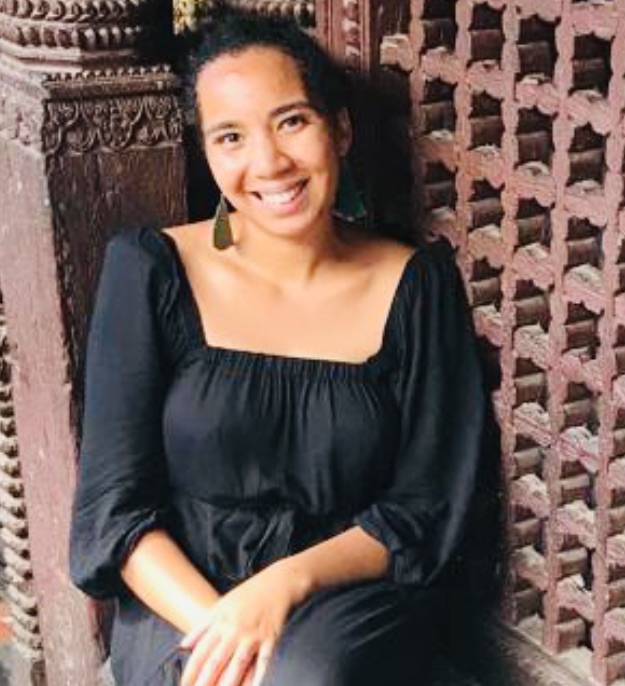 Beatrice
Born and raised in Paris, France, Bea discovered yoga at the age of 20. Passionate about music and literature, she organised for over a decade, concerts & festivals in France and in the UK. Though she loved her job, she suffered a heavy workload and started to live an unhealthy lifestyle. Out of balance, she burned out and decided to travel to India on her own for the first time. She got blown away by the country and her experience there. She later discovered Yin Yoga in Amsterdam and fell in love with it. Yin Yoga has helped her to reconnect with her body, her heart and her mind. After having completed her 200h Yin Yoga Teacher Training with Hellen Van Harten, she started to teach in Goa (India) and in Amsterdam. Bea has a great interest in yin and yang yoga, psychology and mental health. She intends to teach both functional and therapeutic yoga.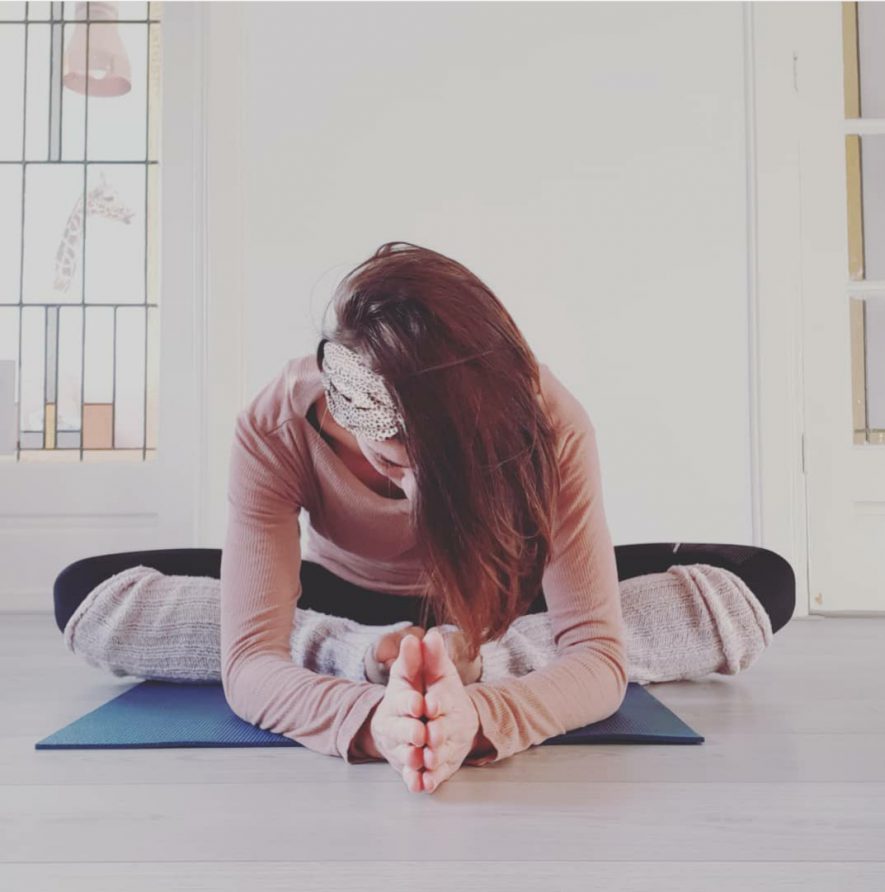 Guenda
Guenda approached Yin Yoga almost 5 years ago. After a very overwhelming time, she received a subscription to a yoga school as a gift from a friend. "That gesture changed everything", "I was familiar with meditation, but quite resistant to any form of dynamic yoga activity. Yin taught me how to slow down, how to give myself permission to welcome what my body and heart needed to tell me.' She believes that holding onto a meditative practice in a group gives you a special feeling of belonging and safety. 'If you want to use the opportunity to listen to every sound inside of you, join my classes'.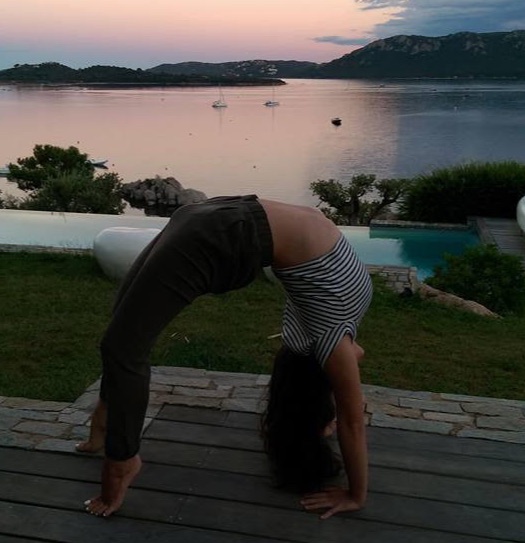 Olivia
Olivia is a jack of all trades… having spent most of her life as a freelance violinist, Liv trained as a yoga asana teacher five years ago as a way of inviting more balance into her life. Currently juggling a life of performing world wide, facilitating yoga classes and sushi rolling for a japanese restaurant, Liv is working towards her 500HR certification with Radical Darshan. She is passionate about making yoga accessible to all and her JEDI-focused training (Justice, Equity, Diversity and Inclusion) helps her to continuously address important issues such as anti-racism and the impacts of colonialism. Liv also has a keen interest in analytical psychology and hopes to train as a psychotherapist one day. Forever a student, her constant strive to learn keeps her curious and humble when guiding classes.
Sophie
Sophie studies Medicine in everyday life . Yoga has been a part of her life for more than 5 years and has become indispensable! Practicing Yoga has helped her to find more balance both on and off the mat. She hopes to be able to share that passion for yoga in her class. She has completed her 200 hours of yoga teacher training with YogaUnion in Greece and is determined to continue learning! She is looking forward meeting you at Uprising Yoga.